There are a lot of web designers and freelance designers who can build beautiful websites, but that isn't enough! On the surface, your new website can look amazing. However, their lack of knowledge can mean that your new website won't show up in search results on Google (there are other search engines, but Google dominates with 94% of searches in 2019). 
Does the person you hired to build your website have the technical skills needed for the job? This question can be challenging to answer for small business owners or organizations that don't have a big budget.
The five questions below were developed based on a case study of a website redesign. I'm not naming names, but this small organization moved backwards with a new website that was aestetically correct, but lacked technical features. If they had asked their web designer these questions, they probably would have realized this person has an eye for visual design, but not the technical aspects of Search Engine Optimization (SEO).
Key Definitions
Web Designer: Refers to the aesthetic and visual look of your website — visually creative professionals who focus on visual design and appeal.
Web Developers—technologically savvy individuals who build websites and website functionality. They create your website's core structure and understand website optimization for search engines (Google).
It's hard to know if a freelancer has the skills and technical knowledge to build a website that will perform for organic search results.
Please note: Even if your designer does everything right technically, you can still fail to show up in organic search results due to competition!
The 5 Questions to ask your Website Designer
Below are some questions to ask to ensure your website designer possesses the right technical SEO skills for the job.
Question 1: How do you plan to maintain our backlink network?
*Most applicable to website redesign projects, but will matter to the long term health of new sites.
Answer: I will use 301 redirects to direct visitors to the new URL.
What are 301 redirects? Why is this important to know and consider for a website redesign? You want to maintain your network of links from other websites to your website content. Your Backlink Network is one of the top factors in ranking for search results!
If your new designer decides to rename pages and move content around, they change the URL; they need to add 301 Redirects (permanent redirects). 301 Redirects ensure that the backlinks from other websites won't result in visitors to your website getting an error page (404 Page Not Found). You need to consider the URL structure of your current site and your new website in the development phase of any redesign. Moving and renaming of pages without a plan for adding redirects can hurt your website backlink network. If they aren't familiar with 301 redirects, walk away!
(Some platforms make this pretty automated, but they should know what 301 redirects are.)
Question 2: What is your plan for submitting the site to Google for Indexing?
* Important in situations where you are building a new website, but applicable to redesign projects also.
Answer: Google Search Console or plugin/tool that submits your site to Google Search Console.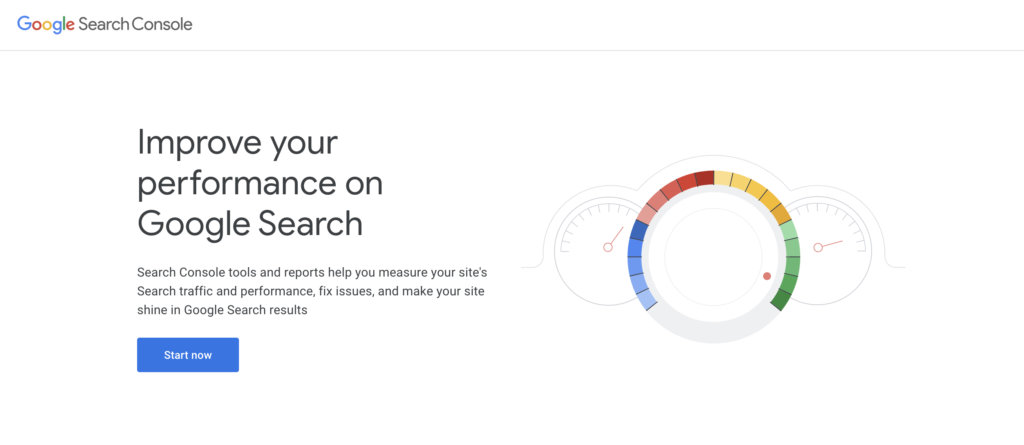 Your website builder should know this fundamental fact about searches and be able to explain it to you. Google doesn't search the "live" web when you submit a search request. Your Google search results are based off an index of information from when Google "crawled" those websites. If Google hasn't crawled or indexed your website, it is impossible to show up in organic search results. It can take a while for your website to be crawled. You need to submit your site to Google for indexing, along with new pages when they are added. Anyone who knows the basics of SEO will know Google Search Console.
Question 3: What sort of structured data will you add to our website?
Answer: Any of the following are acceptable, or none if they tell you a strategic reason why not; article, book, breadcrumb, carousel, course, critical review, dataset, employer aggregate rating, event, fact check, FAQ, How-to, job posting, job training, local business listing, logo, movie, occupation, product, Q&A, recipe, review snippet, sitelinks searchbox, software app, speakable, subscription and paywall content, video. (plus a few beta that I'm not listing)
If you want to read the Google documentation, go here.
Here is another excellent resource on structured data.
Structured data is part of the ultimate SEO plan and strategy. It won't be critical or essential to many small businesses, but whoever is doing your website should know kinds and examples of structured data. If you ask about this ultimate website feature, they should at least know the concept. If they don't know what structured data is, then you need to think long and hard about having them build your website (especially if you are paying a good chunk of money).
Structured data is essential because, in 2019, statistics showed that 50% of searchers don't click on anything. The way Google is organizing information on the front and top of search results means that searchers don't have to click on internal websites to find the answers to their questions.
Google searchers are finding the info they need with structured data results! They don't need to click on websites in a large percent of searches to get answers to their questions.
Question 4: How do you name image files with Google in mind?
Answer: by-separating-each-word-with-a-dash
This question is very specific and very technical. It's something that I explain to any client giving me a boatload of images. For example, for eCommerce stores, it will probably be the name of your products. When clients provide me with pictures, I need to know what I'm looking at to do my job. You know your product line and I don't know your product line. I hate to ask "what is this a photo of exactly?".
Your developer might change the file names to different keywords depending upon their keyword strategy. Still, at the very least, your designer should know the crucial first step in your website images showing up in Google image results.
Other things that you will do for your images to show up in Google Search results include alt tags. Alt tags are also crucial for website accessibility for those with physical disabilities or challenges.
Question 5: Why can't we have the same content/copy on multiple pages?
Answer: Google doesn't like it.
The Google algorithm (the system that determines where your page ranks in search results), has over 200 factors. It changes frequently. However, there are a few basic principles;
page load speed
good quality content (that is unique!)
website easy for visitors to use and navigate (website developers call this UX)
your backlink network (amount and quality)
your website relevance to search phrase!
Did you know? 72% of consumers who perform a local search visit a store within 5 miles of their location.
Hiring someone to build your website or redesign your current site can be scary. It can steal hours of your precious time and money if this person doesn't know what they are doing. Make sure that you aren't assuming that a website that looks good visually is well designed. This can be a costly mistake for your business or small organization.