Learn some tips and tricks for Digital Marketing from Disobedient Woman Katherine Gould.
As an SEO Specialist and Digital Marketing Expert, I'm performing a wide variety of tasks helping small businesses rank higher in Google Search results. I'm doing everything from technical website audits, copywriting, UX research, keyword research, and strategic planning.
Over the years I've discovered some nice Google Chrome Extensions that help me work efficiently. For those who aren't tech-savvy, extensions are small software programs that fulfill a single purpose. The most common use is probably popup blockers, but there are lots of other uses.
Please keep in mind that you need to carefully consider security and performance when selecting extensions. If you aren't using an extension, remove it. Too many can slow down your performance. Plus you need to be aware of security and privacy issues. Read this article to understand how browser extensions can become a threat.
Now that I've properly warned you about the downside, let's discuss some of the amazing tools I've discovered as browser extensions.
Six Useful Extension Tools
#1. WhatFont
If you have ever looked at a webpage and wondered what is that font, this extension is a simple and easy method to answer your question. Just turn the extension on and hoover over the text.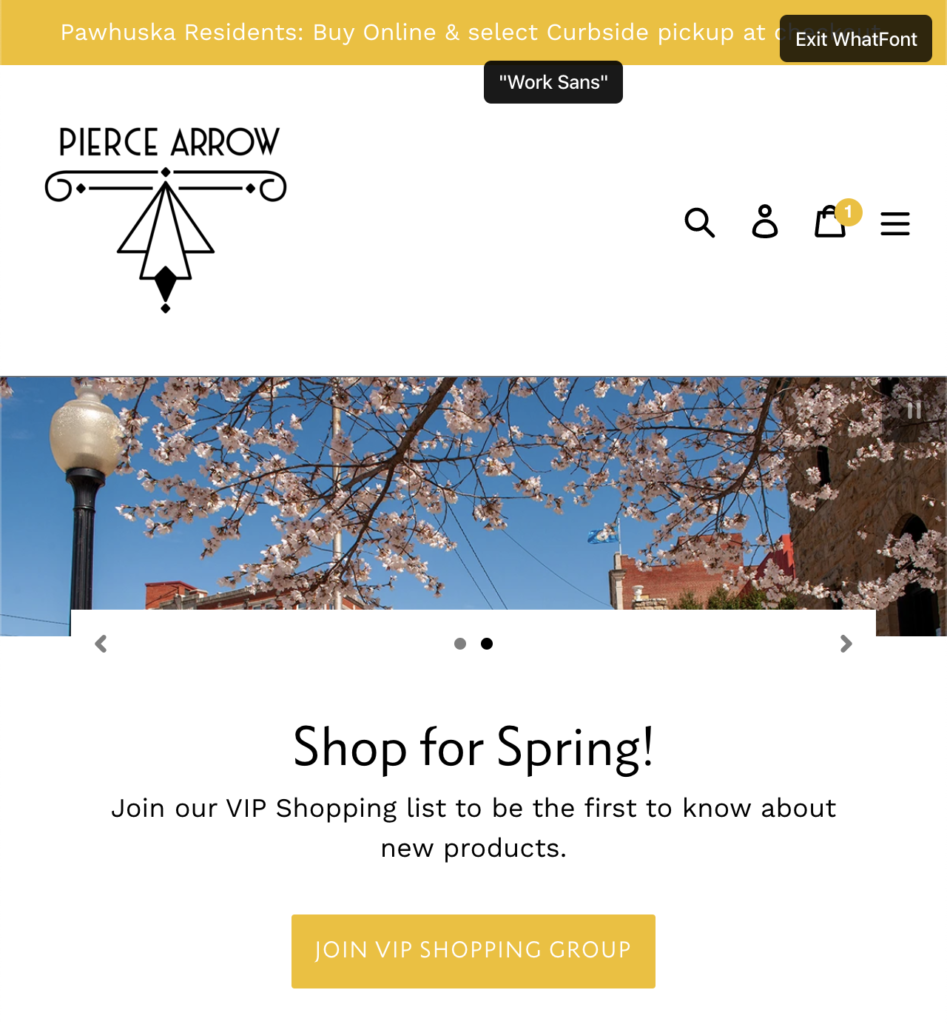 What is the easiest way to find out the fonts used in a webpage? Firebug and Webkit Inspector are easy enough to use for developers. However, for others, this should not be necessary. With this extension, you could inspect web fonts by just hovering on them. It is that simple and elegant.
#2. Grammarly
More than just spell-checking, this tool helps you with style and tone.
From grammar and spelling to style and tone, Grammarly helps you eliminate writing errors and find the perfect words to express yourself. You'll get suggestions from Grammarly as you write on Gmail, Twitter, LinkedIn, and nearly everywhere else you find yourself writing. Grammarly is a writing assistant that goes deeper than grammar to offer you comprehensive writing feedback. You can be confident that your writing is not only correct, but clear and concise, too.
#3. Google Tag Assistant
This is gonna be for more advanced users, but with digital marketing we are constantly adding pieces of code (Tags) to websites to track online activities. Checking to make sure these Tags are "firing" correctly is a big part of setting up and maintaining Advertising and SEO accounts.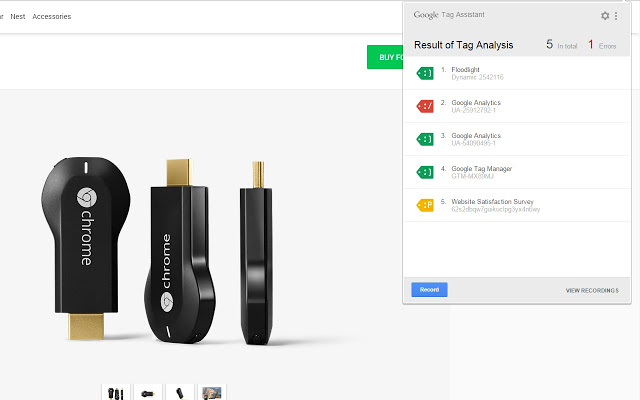 Tag Assistant helps you verify that you have installed various Google tags correctly on your page. Just navigate to any page and Tag Assistant will tell you which tags are present, report any errors we find and suggest improvements that can be made to your implementation. Most Google tags are checked including Google Analytics, Adwords Conversion Tracking, Google Tag Manager and more.
#4. Full Page Screen Capture
Ever wonder how web designers and developers capture full-length images of websites? This plugin is a lifesaver when I want to save a visual of a website for documentation, communications with clients, coworkers, etc.

Capture a screenshot of your current page in entirety and reliably—without requesting any extra permissions!

The simplest way to take a full page screenshot of your current browser window. Click on the extension icon (or press Alt+Shift+P), watch the extension capture each part of the page, and be transported to a new tab of your screenshot where you can download it as an image or PDF or even just drag it to your desktop.
#5. SEOquake
I love this plugin partly because it integrates with SEMRush, an amazing tool I use for audits, SEO and more. It's one of the more advanced tools, but for those learning SEO, you should give it a try. I especially love looking at the information I get when using this tool on Google Search results pages.
SEOquake is a free plugin that provides you with key SEO metrics, along with other useful tools such as SEO Audit and many others.

SEOquake allows you to:

Review all major metrics in a heartbeat

Get a thorough analysis of SERPs and export the results in CSV format

Estimate keyword difficulty instantly

Set parameters for a search query

Run a complete SEO audit of a webpage, including a check for mobile compatibility

Check your social statistics for Facebook and Google+

Use a wide range of default parameters or create a custom set

Get a full report for internal/external links

Determine a keyword's density and configure a stop-word list

Compare URLs/domains
#6. ColorZilla
I frequently use the "Pick color from page" tool to select a color from a webpage or image when I'm being browsing or being creative. Plus I love using the "Webpage Color Analyzer" feature to get a color palette for any website.

ColorZilla, one of the most popular Firefox developer extensions with over 5 million downloads is finally available for Chrome!

With ColorZilla you can get a color reading from any point in your browser, quickly adjust this color and paste it into another program. And it can do so much more…