Non-profit and event organizers, let me help with this handy event marketing checklist. I've detailed 9 different topics that you need to consider when designing your digital marketing plan for your next event.
Topic #1: Basic Event Info
Set Who, What, When, Where to drive turnout for your event as soon as possible! In my experience, a frequent hangup with event promotions is this step. It's incredibly challenging to get started without this information.
Don't forget, if your event has a cost, outline how you will collect event fees with your team in the beginning! Platforms like Eventbrite make this easy, but you need to include this cost in your budget and ticket price discussion.
Event Name – Catchy, descriptive and short.
Create Description – A paragraph that summarizes your event. This is often modified depending upon the length allowed on each platform. Make sure to include which organization will benefit if this is a fundraiser.
Location/Venue – have the address handy, and information about parking. If your venue is difficult to find, make sure you have clear directions.
Date and Times – clear and consistent across all platforms, start time and end time.
Ticket Prices & Structure – do you have a ticket discount for early purchase? Again this needs to be consistent across all platforms.
When and where are tickets available for sale – advance sales and RSVP's allow you to plan accordingly. If you don't have tickets available before the event, include language like "Tickets will be available at the door".
Topic #2: Graphics and Logo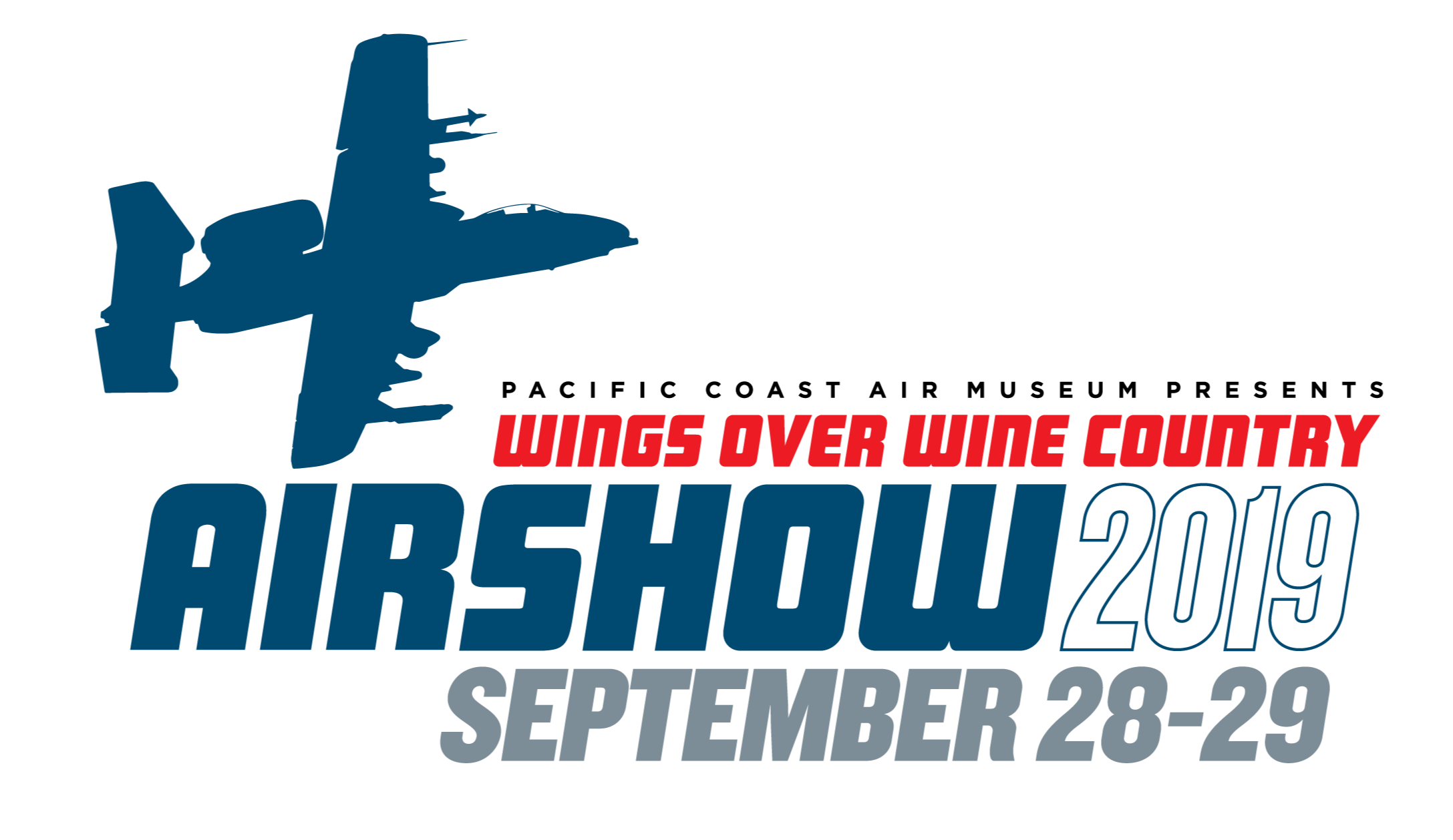 Hopefully, you already have branding guidelines for your non-profit organization. Make sure marketing for your event follows your non-profit branding guidelines (colors, logo, fonts, etc.), or establish branding guidelines for this event.
If this event is your most significant event of the year, you should consider a unique event logo different from your organization logo. If your event is yearly, and you can use it repeatedly. Also, make sure to gather photos of previous events. Package all these assets together for your graphics person or team.
Unfortunately, digital marketing requires more than creating one flyer or poster for your event. Every platform will require custom-sized graphics. So much custom content may sound overwhelming, but there are tools like Canva.com that will allow you to create a perfectly sized graphic asset for every platform. Don't assume one graphic will work on multiple platforms! There is nothing worse than cutoff content where vital information like date, time, location, etc. are missing.
Branding guidelines – colors, logos, fonts, etc.
Event logo (optional)
Photo Assets – give your graphic designer options! They might use a photo in a way you had never imagined.
Custom graphics for each platform – Do-It-Yourselfers should use a platform like Canva.com for easy design.
Topic #3: Social Media
Share information about your event on all your social media platforms! Pick a hashtag early and use it consistently.
One thing that gets overlooked commonly is setting up a Facebook Event. Facebook Events have grown in popularity over the last few years and are a must for driving sales and attendance.
By allowing users to mark themselves as "going" or "interested" you can gauge interest and attendance. This helps build FOMO (Fear of Missing Out) when people see friends and others going. Plus, Facebook Events allows you to update users who have expressed interest in attending your event. For example, if there is a change to the program lineup, you can quickly notify attendees before the event.
Events are also one of the post types you can Boost on Facebook. Consider putting some money into Facebook advertising for your non-profit event. Don't forget that Facebook only shows your posts to a tiny percentage of your followers! If you are charging for tickets, you should strongly consider paying for Facebook ads. In my experience, it has one of the best ROI when targetted appropriately.
Don't forget Facebook and Instagram stories! Here are more great tips on social media event marketing.
A unique Hashtag for your social media platforms and guests to use.
Share links, images and updates about event on your social media platforms.
Create a Facebook Event – post updates and info in your social media event to build anticipation.
Boost Posts in Facebook or Instagram – These platforms only show your posts to a tiny fraction of your followers. Potentially high ROI to reach more of your followers and target audiences.
Facebook and Instagram stories – let your audiences see behind the scenes as you get ready for the big event.
Topic #4: Apps like Eventbrite
Eventbrite is free, if your event is free! It's also a great way to sell your tickets and integrates with lots of other platforms like WordPress, MailChimp, Google Analytics, and Facebook.
In 2018, Eventbrite reported 3.9 million events listed by 795,000 event creators; this resulted in 265 million ticket sales and registrations. You should take a few minutes to look at the Eventbrite website and app to see the volume and type of events in your local area.
In addition to Eventbrite, consider looking at Meetup for potential promotion if you are promoting a consistent (weekly or monthly) public gathering.
Eventbrite is free if your event is free.
It is a simple way to collect ticket sales if you don't have the ability to collect money through your website.
Consider Meetup if your event is a regular occurrence.
Topic #5: Website Landing Page
It is best to have a landing page for your event. A Landing Page is a special page on your website designed to convert. It is devoted to information regarding your event and a specific Call to Action (CTA).
Don't distract visitors to your Landing Page with clutter or information about topics other than your event.
Clean and concise Landing Page for your event – Mobile Friendly and Responsive!
Buttons at the top for sharing your event on social media.
Clear Calls to Action (CTA) – buy tickets now, RSVP, join our email list, etc.
Event Details – Who, What, When, Where
Google Maps – Add a map to your page with the event venue.
Add to calendar – this is great, especially for mobile.
Countdown – this can be a fun element.
Gather emails – make sure to have an email signup on your landing page if possible. Always be building your email list!
Event Structured Data – see more information in section below.
Monitor traffic – who on your team is paying attention to the amount of traffic on this page. This can help you determine the excitement level for your event and gauge the effectiveness of your marketing efforts.
Example of a Good Event Landing Page
Topic #6: Email Marketing
Email marketing is an excellent method of driving event attendance if you have built a solid email list (if not, make sure you gather emails of your event attendees!).
MailChimp or Constant Contact are affordable userfriendly platforms for email marketing for non-profit organizations. MailChimp has great integrations for websites and allows you to also send social media posts and postcards. Larger and midsize non-profit organizations likely have donor management software that has email marketing capabilities, but these 2 platforms are great stand-alone options.
Send out an email announcement as soon as you have your specifics nailed down, and tickets are available online. Then send a couple of teases in the weeks leading up to the event, and emails 48 and 24 hrs before your event.
Make sure to direct traffic to your landing page, plus ask your email audience to forward and invite others to the event.
Send email announcement
Is your email list segmented? Can you target different segments of your list with specific messages regarding your event. For example, your list of event volunteers is different from your sponsors and attendees.
Final push emails – 48hrs and 24hrs before the event
Link to your event landing page in your email if people want more information.
Ask email recipients to forward to others.
Clear Calls to Action – Buy Tickets Now, RSVP, Save the Date. Most people will only scan your email. Don't expect them to read and absorb all the information.
A/B Test Subject Lines and Designs – if you have a large enough database, test 2 email subject lines to see which has a higher open rate.
Topic #7: Press and Earned Media
There are lots of online community calendars. Local news outlets (TV, Radio and Print) frequently have a list of upcoming events on their websites. After you get your landing page launched, start listing your event on these local community calendars.
Local Pawhuska Event Promotion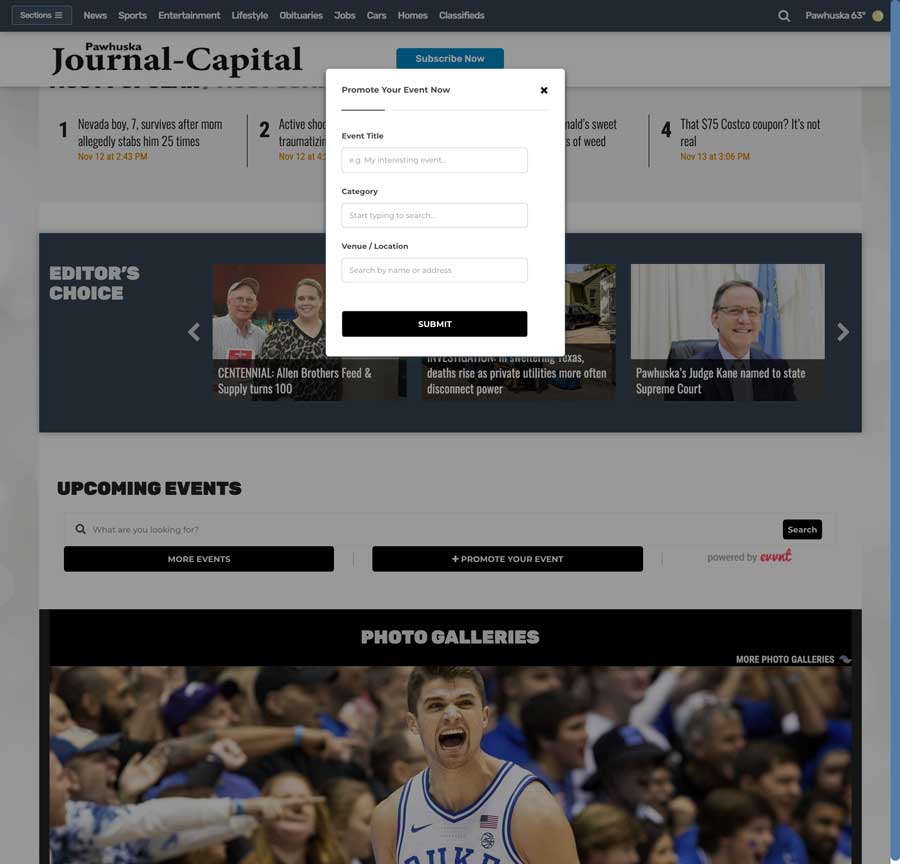 Submit your event to local community calendars online hosted by – Print, Television, Radio or other popular local outlets.
A press release isn't necessary unless you are trying for earned media (free coverage).
Earned media will require you talking with reports and pitching the story. Plus be ready to provide the reporter with contact information of participants and others to interview and photograph if requested.
Topic #8: Structured Data – Search Engine Optimization
If you have team members with the right technical skills, you can add structured data to your website for events. When someone performs a google search, your event can potentially be shown in search results like the example above. This is advanced and is best left to a web developer.
Don't forget if you have a Search Engine Optimization Specialist or a savvy web strategist, ask for some keyword research prior to launching your event landing page. They might have strategies or ideas to help your event get discovered more through organic search results.
Topic #9: Event Sponsor Digital Plan
Don't forget to include sponsors logos and acknowledgment in your digital marketing! It is preferable to outline in your sponsorship agreements when and where you will be highlighting your sponsors. It should be clear from the beginning, especially if you have tiers and levels of sponsorships.
Get PNG files (with transparency) or original vector artwork of your sponsor's logos.
Outline which tiers or levels will make it onto which digital marketing platforms.
Make it clear for sponsors which digital platforms they will get exposure on in exchange for their generous donations.
Summary
Obviously, not every non-profit event will require all of the digital platforms listed above. Depending upon the timeline, budget, and size of your event, you will be picking and choosing your digital marketing platforms.
Keep in mind that once you perfect some of these skills and get accounts set up, it becomes easier for the next event. As always, an expert such as myself can help you get started or do the work you don't have time to do.
What do you think? Which platforms have worked best for your organization?